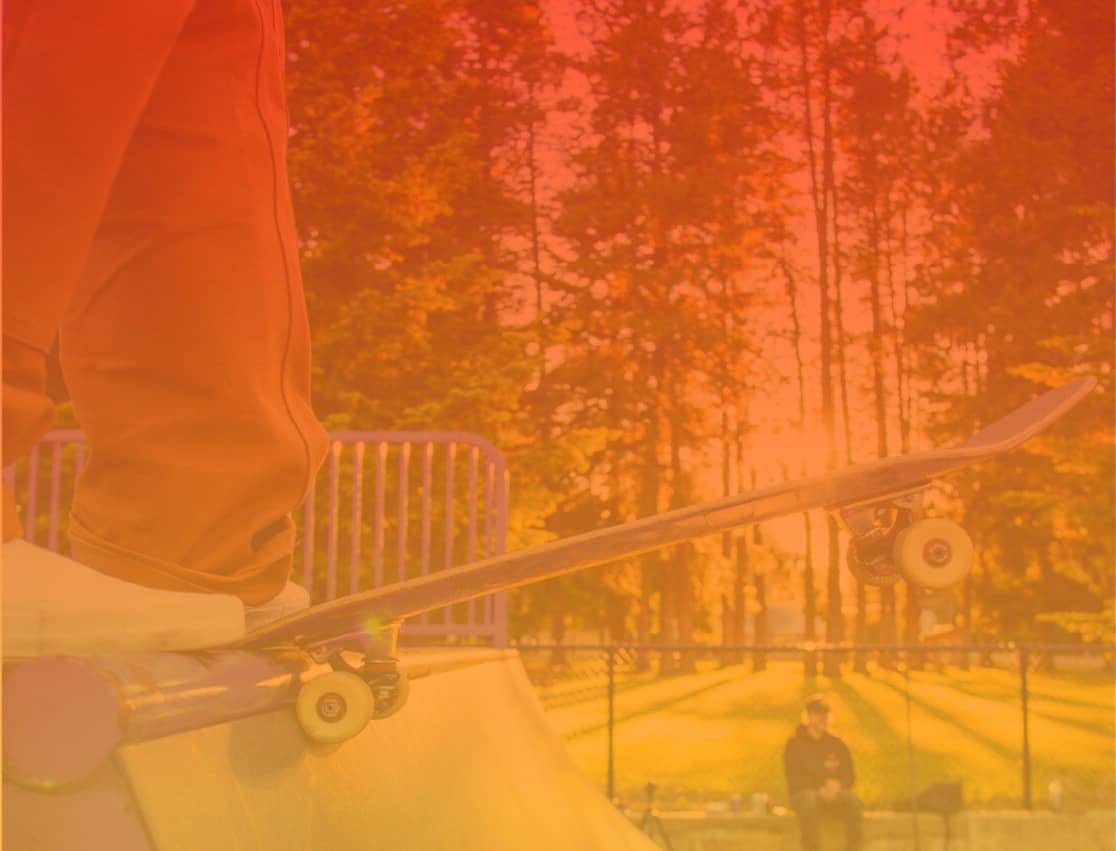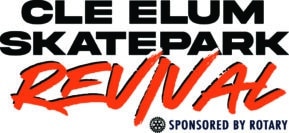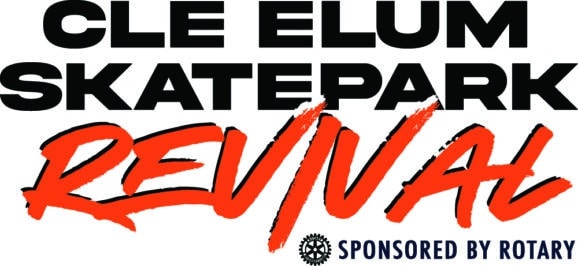 Sign up for project updates!
Community Fundraiser and Auction – October 15
---
Community Fundraiser and Auction – October 15
---
Mark your calendars and plan to attend our Community Fundraiser and Auction on October 15 from 4-8 PM at Dru Bru in Cle Elum. We will have amazing silent and live auction items, food trucks, live music, a kids zone, and skateboarding demos. Best of all, the event is FREE to attend.
Click here to learn more and register to attend the event, it will help us with planning to know how many people to expect.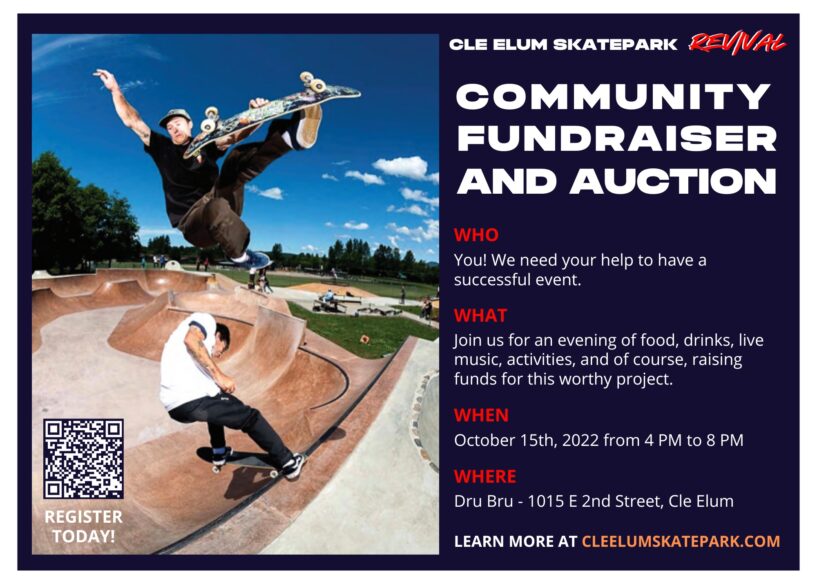 The Cle Elum Skatepark Revival Project is a joint venture of the Cle Elum Skatepark Committee, the Rotary Club of Upper Kittitas County Foundation, and Grindline Skateparks. The Cle Elum Skatepark Committee is a group of community skateboarding enthusiasts who have partnered with Rotary to replace the Cle Elum skatepark with a state-of-the-art concrete facility and plan for future park sustainability. Grindline Skateparks specializes in the collaborative planning, design, and construction of cast in place concrete skateparks.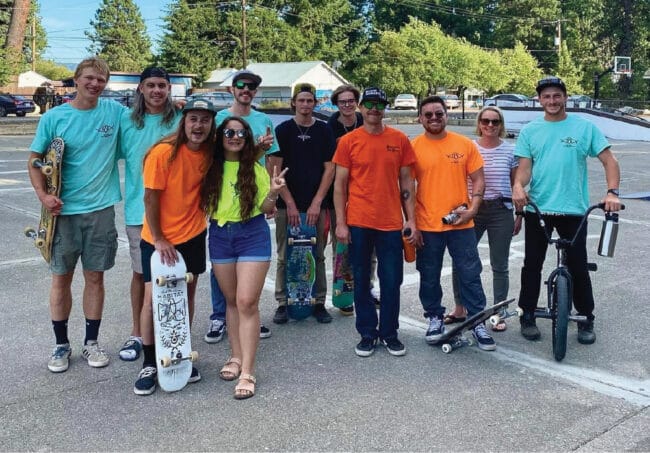 The existing outdated skatepark was built over 20 years ago on an old concrete tennis court foundation, which has become unsafe from concrete deterioration and uplifting of the concrete slabs at expansion joints. The wood and metal ramps have substantially declined in structural viability, with sharp-edged metal that's hot in the summer and even exposed nails at times. Overall, the skatepark in the current condition poses several safety concerns and is incredibly unwelcoming to beginners or those seeking quality conditions. As a result of the conditions, the skatepark no longer provides the intended community benefits realized at other quality facilities around the world. Modern concrete skateparks far outlast the outdated wood and metal designs.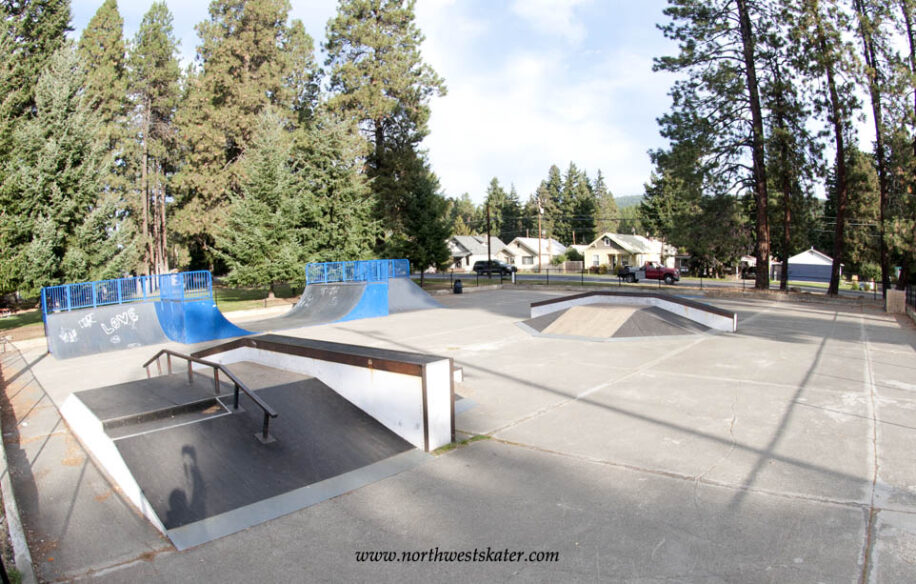 A new skatepark will serve as a haven for riders of all ages and abilities, and will foster community through enhanced safety, fun events, and expanded use to the park space. An in-ground concrete skatepark will drastically improve upon available activities to enhance and support the physical and mental health of our community's youth, provide a safe and visible location for skaters and riders to have individual and shared experiences, and create a legitimate opportunity to locally learn and participate in a competitive sport that has gained worldwide recognition. Skaters can now work towards being in the Olympics! Our goal is to build a skatepark of outstanding caliber and create a community where people of all backgrounds can find joy through safe skating experiences and community activities. We are building a legacy for all Cle Elum skatepark users for generations to come.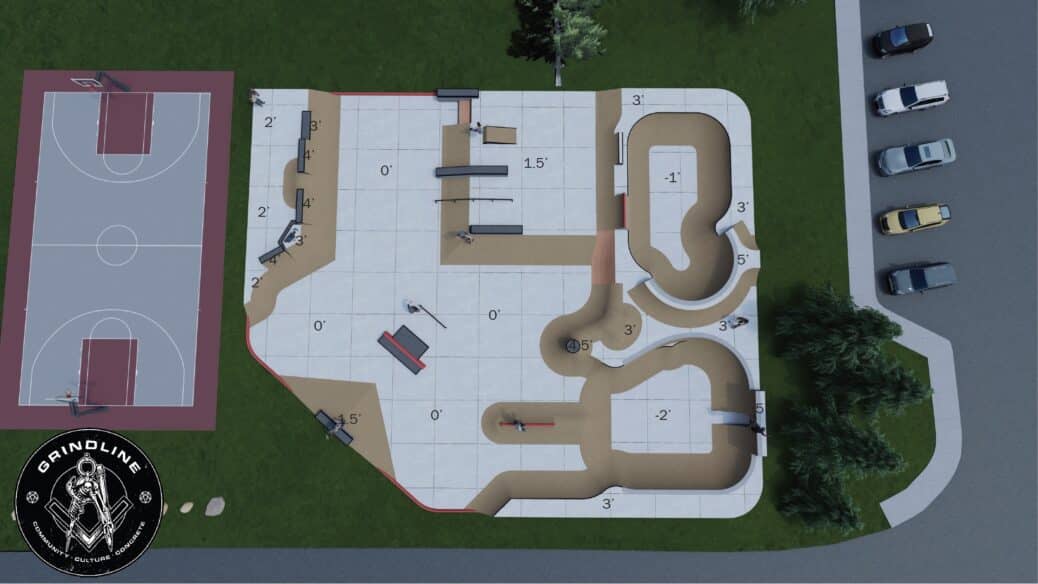 How You Can Help
---
The new skatepark price tag is about $275,000. The design has been fully funded by a 50/50 partnership grant from the Shoemaker Foundation & Suncadia Fund for Community Enhancement, leaving $253,000 remaining to construct the park. Not all of the remaining cost must come in the form of cash donations. We will need donations of materials, equipment, and other needs. Stay tuned for more information as we move towards the construction phase!

Consider making a contribution below to help us reach our goal. Whether it's $50 or $5,000, it all helps! All donations are processed by the Rotary Club of Upper Kittitas Foundation, a registered 501(c)(3) non-profit, and may be deductible on your federal income tax return.

Make a secure online contributon below or you can mail a check with "Skatepark Project" in the memo line to:

Rotary Club of Upper Kittitas County Foundation
PO Box 1035
Cle Elum, WA 98922
Donate
---
Make a secure online donation to support the project!